The power of the FordPass™ App puts you in control of your vehicle even if you're away. The convenient app allows you to earn points toward discounted services, get access to exclusive deals, connect you with service partners, and be able to call in the Calvary for roadside assistance. Here's a closer look at the FordPass™ app.
Control
Remote connectivity allows you to start and stop your Ford with the push of a button. Lock or unlock the vehicle or check fuel and fluid levels right from your smartphone. And when equipped with FordPass Connect™, use FordPass™ Alexa Skill or Google Assistant for even more convenience.
Monitor
Keep up-to-date on the maintenance of your Ford. Vehicle Health Alerts send notices of required service. Easily check the service history and then schedule an appointment right from the app.
Pay
Using Ford Credit on the FordPass™ app makes it easy to monitor your vehicle's financing. Make monthly payments or schedule future payments and never miss a due date.
Roadside Assistance
In a pickle? 24-hour access to assistance services is all in the app. Call for help in case of a flat tire, emergency fuel delivery, or important repairs.
Locate
Park somewhere and then forget where your vehicle is? With FordPass™, the app can point you in the right direction to the vehicle's current location.
Parking
Available in select cities, FordPass™ Park gives a list of available parking spots in your area so you don't have search for one.
Partners
FordPass™ allows access to third party services to enhance your way of life. Key by Amazon In-Car Delivery turns your Ford into a storage locker for packages. On-demand mobile car cleaning is provided by Sparkl.
FordPass Rewards™ Points
Earn points for doing the things you're already doing and then redeem them for discounts. Points come from activities like purchasing a new retail Ford vehicle from a participating dealer, subscribing to FordPass Connect™, eligible purchases of parts and services at any participating dealership, or using some of the select services listed above. Turn those points in discounted maintenance services and other great rewards.
FordPass™ will enhance your driving experience in the variety of Ford cars, trucks, and SUVs available here at Tipton Ford.
Contact Our Team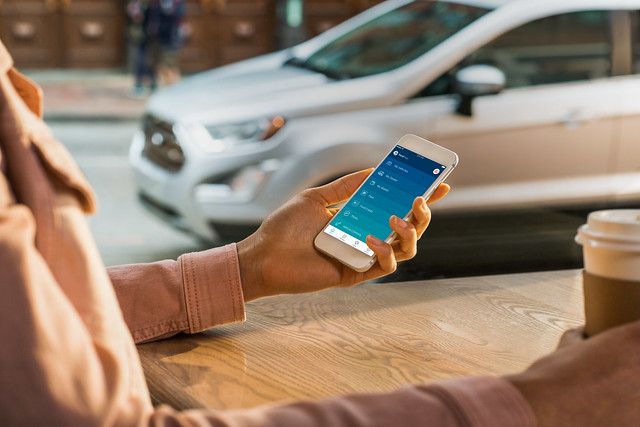 Hours
Monday

9:00AM - 7:00PM

Tuesday

9:00AM - 7:00PM

Wednesday

9:00AM - 7:00PM

Thursday

9:00AM - 7:00PM

Friday

9:00AM - 7:00PM

Saturday

9:00AM - 6:00PM

Sunday

Closed