Rhino Linings® At Tipton Ford | Brownsville, TX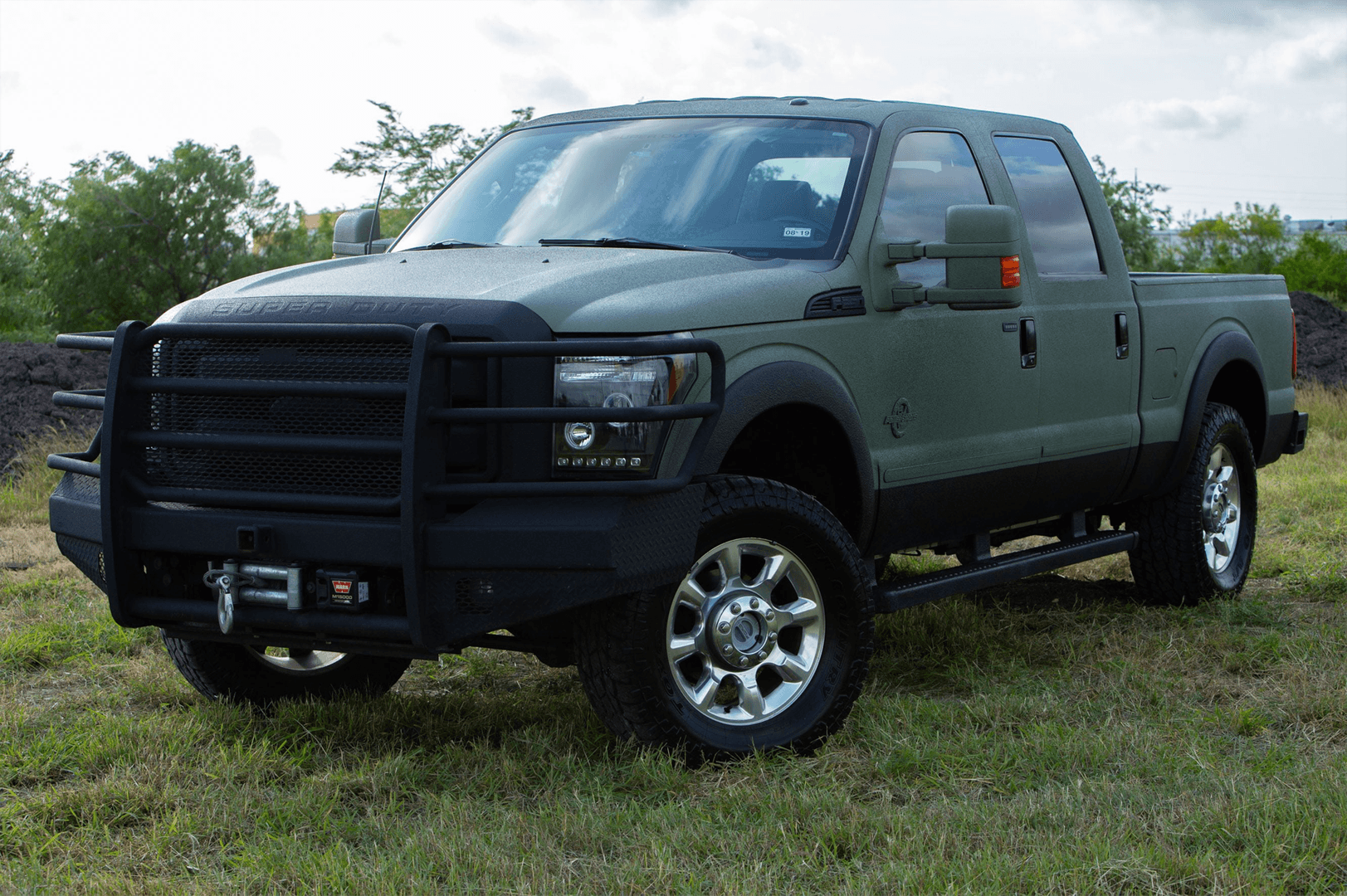 Rhino Linings® Are Available At Tipton Ford
There are several elements that turn the average pickup into a rugged workhorse. One such thing is an exceptional truck bed. The higher a payload maximum, the more capability a truck has. But payload capacity isn't the only thing important in a durable truck bed. The bed's strength is also affected by the quality of the material and whether or not it is protected from damage and corrosion.
Our trucks at Tipton Ford are already the best in the business when it comes to truck beds. The new 2019 Ford F-150 boasts a best-in-class payload, and has a truck bed that's crafted with high-strength aluminum-alloy.* Still, the Service team at Tipton Ford has an option that can take that rugged utility one step further - Rhino Linings®.
A Rhino lining is a highly regarded truck bed liner that can help protect your pickup and change your quality of work. The company has been around since 1988, so it has had plenty of time to perfect its performance polymers. Tipton Ford is one of over 2,000 official applicators around the country, so we're a great resource for truck owners who are looking to add an extra layer of protection to their truck beds.
The Rhino lining truck bed liner is a spray-on liner. These types of liners tend to work better than the alternative drop-in liner, which is cut to size and then attached to the truck bed. Drop in liners can damage easily and will not be as secure. Spray-on liners, on the other hand, are sprayed on, so they create an air-tight seal that effectively keeps out debris and dirt, and does a solid job of preventing corrosion and damage to the truck bed.
When it comes to protecting your pickup truck's bed, a Rhino Linings® spray-on truck bed liner is definitely the way to go. Stop by Tipton Ford to learn more about the benefits of Rhino Linings® and set up an appointment to have your truck bed protected with the innovative product.